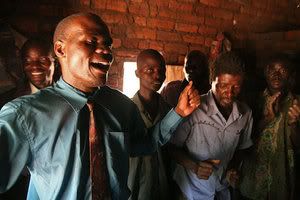 sing hallelujah by
dmack
There is one exam left tomorrow morning and I will have another semester done. In a day and half I will be in Ontario, visiting my family, and enjoying a break from work and homework. All in all, the semester has ended well, I somehow found an adequate amount of time to hang out with friends and just slack off in general. I've been some great movies, watched some hilarious shows, but also have been reading some thought provoking books and have been chillaxing in coffee shops listening to friends bands and having great conversations. And although there are good things right at hand, there is even more good things coming.
Next semester holds some things I'm looking foward to, there are already plans of fun days ahead, such as a visit from my old roommate; and there is the added bonus of finally owning my own vehicle.
Another eventful semester has passed, I think I've more than made it through. God has been faithful, though it is through much more than the things I've mentioned above. They are things to be thankful for, and cherished, but God has been faithful regardless of those things.