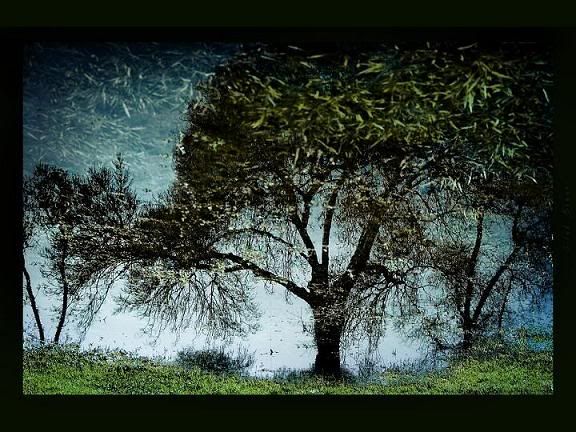 growing imagination by gilad

mirror image


I am often told, at least more often then I would like to hear, that I shouldn't care what other people think of me. It is said when someone can see that I concern myself with an opinion outside of my own, when I stop consider what I look like from the outside looking on. It is true, what has been said, that I should not care what others think. However, most often when this general and vague platitude is spoken again, what is not realized, or considered, is that I actually don't care what others think. I care about what someone thinks. Other people, they are vague and lacking concrete quality, who are other people? It is impossible to to actually care what

other people

think, because they, especially in modern North America, all think something different.

Other people

are the general populous who think to each his own, they think everyone is entitled to their own truth, and many of them would like to think that their truth is always right.

I care what someone thinks, someone who is my friend, someone who is a classmate or co-worker, who is a family member or wisened elder; someone who isn't a vague generality standing at a distance, judging life around them with a telescope, or perhaps the world weekly news. I care what someone thinks, not because they might not like me, but because they might be right, their qualms might be valid, might be true. Someone may have an appropriate concern or reflection of me.

Most often when we say we shouldn't care what people around us think, it is said because they might think critical, negetive, perhaps even judgemental. But if I truly didn't care what someone, what anyone, thinks of me, then I guess I would not care that people think that I'm encouraging, that I might do somthing well, something right or good, I would not care that someone, many ones, think I'm beautiful. And that would be a shame. But whether thinking well or scrutinizing faults, I'd rather it'd be someone than anyone. I'd rather listen to a person that spends time with me than

other people

who represent the idea that there might be objection or misunderstanding about who I am or what I've done.

When we gaze into a mirror we see there our features reflected back, we get a good idea of what we look like to others, we get a better idea of the bigger picture, a whole picture of what we look like. Much like a mirror, others words will reflect back to us a picture of ourselves; a picture of our character, of our personality, with their words we can scrutinize closer aspects, or get a larger picture. And also as when we look into a mirror we have a tendency to focus on the blemishes, on the things that we consider faults and flaws. We don't like seeing them, we don't like anyone else to see them, and try to hide them, fearing their existance might make us less of a person, or perhaps less likely to be appreciated or accepted.

There is a difficulty with my analogy perhaps, but everything has it downfalls, and every comparison has its shortcomings when compared to reality. Not all someone's, although they may see us in a clearer light than others, have a clear reflection of who we are, sometimes they cannot see the whole picture, the other aspects that bring things into perspective, or perhaps they just have a distorted view. Distorted by person preceptions, by a certain outlook on life, or even unfortunately by bitterness. Sometimes surveying the variety of opinions about ourselves can seem more like walking through a fun house at a carnival, but bent mirrors are less amusing outside of the circus.

I care what someone thinks. There is a possibility of that care being misused and causing disaster is quite possible; but most things in life are like that. In any case, appropriately kept in check, I believe it to be an admirable and vaulable asset. In a society that has in recent years percieved every person as their own island I think we are beginning to realize that often we cannot get an adequate idea of our features just by feeling for the distinctions ourselves (at least those of us without increased touch capacities due to loss of sight). And hopefully soon we will see that someone having a criticism of us will not make us less of a person, or less acceptable, just not perfect. Hopefully soon we will take in stride the things about us that are admirable, and also cherish the things that are critized. We may never perfect them this side of heaven, but perhaps it will keep us in a sober humility.